Happy Birthday Spartan!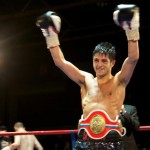 Fight Options would like to wish Paul a Happy Birthday!
Paul is looking to get back in the Ring following a busy year that saw Him, and his Wife, welcome his Beautiful baby daughter in to the World.
Paul is fighting in the next few weeks and is looking to have as busy 2014!