Welcome to the home of Fight Options UK!
At Fight Options we LOVE sport. We specialize in fighter management and fight show promotions. We are experts in the fields of professional and amateur boxing, and Mixed Martial Arts.
For further details on our services please feel free to contact us.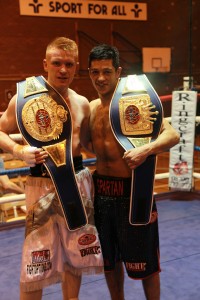 World Championship Boxing in August!
Fight Options are pleased to announce that World Championship boxing will arrive in Chester in August!
Chris Goodwin will step up  for the WBF World Lightweight title, whilst Paul Economides will go for the WBF Intercontinental Super Bantamweight title, with a win giving him a shot at the World Title.
Check out News for more details!