Boxing Clever – March Blog
What a fiasco that was on Friday night.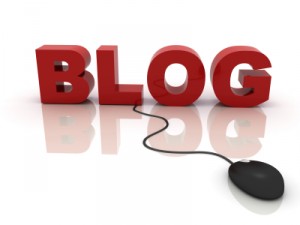 For those of you who have been on Mars, Enzo Macarinelli won the British cruiserweight title with a unanimous points decision over champion Shane McPhilbin with a unanimous decision. The verdict was fair. Enzo racked up the points, including knocking Shane down in the ninth. But that won't be what the fight is remembered for.
The consensus logic was that McPhilbin would have to start fast if he wanted to retain his title. And start fast he did. In the very first round, a sweeping left hook from McPhilbin sent Macarinelli crashing to the canvas, and he was hurt. Enzo rose up immediately and looked like he was going to do his jelly legs routine (which usually precedes a violent knockout). Macarinelli, intelligently, went down and took the knee. He then rose up but looked out of it. McPhilbin was all set to go and finish the fight in the same way that he rested the title from Leon Williams a few months ago. There were over forty seconds left in the round, there would surely be enough time. Wouldn't there?
It was then that the bell sounded. Everyone watching on TV was in shock. Incredibly, it had rung with over forty seconds left in the stanza. What the hell was going on?
Something had seriously gone wrong. It continued to go badly when only 35 seconds was allowed between rounds one and two. This was totally calamitous.
Enzo was able to negotiate a torrid second round and being floored again in the third to dominate late on and deservedly win the title. But everyone who watched it realised that McPhilbin had been robbed of his chance to get that knockout in the first round.
Firstly I want to say that I don't believe any of these conspiracy theories about a corrupt official saving Enzo and screwing McPhilbin, Vince McMahon style. I believe timekeeper Martin Fallon had an absolute nightmare, nothing more, nothing less.
We all have disasters at work. I always feel sorry for those pilots on 'Air Crash Investigation' who are usually decent but have a bad day at the office and crash their plane into a mountain killing everybody on board. When people talk about them in the future they will never say 'oh, he was usually decent'. He will always be remembered for one awful day.
I am not saying that Mr Fallon's mistake was as serious as plane crash. However, in the same way  as those poor pilots hardly wanted what they got, he certainly didn't do this on purpose. It will however have disastrous consequences for him. It has also torpedoed Shane McPhilbin's career as he hardly strikes me as a guy who will be favoured to come back and win more major titles. This was his moment in the sun and it has been stolen from him.
For now at least, Enzo is the champion. But this wasn't the Macarinelli that we have watched over the last twelve years. This was a pale imitation.  Many, including myself would like to see him quit before he gets hurt.
Enzo has always looked fragile. All five of his defeats have come by knockout and he has always been 'there to hit'. One thing to remember however, is that four of those stoppages came against world level operators. Haye, Lebedev, Olafabi and Frenkel could knock most cruisers out. There is a huge difference between being floored by these guys and a glorified journeyman like McPhilbin.
Enzo has had many great nights in his career. His points victory over the favoured Wayne Braithwaite in 2007 was a wonderful performance. Macarinelli proved himself a world level operator. He also holds a stoppage victory former world champion Marcelo Dominguez, another brilliantshowing. Back in those days McPhilbin would have barely made it as a sparring partner for Enzo, let alone a man who could beat him in a proper fight.
Macarinelli has fallen a long way and needs to take a long hard look at himself. If he is struggling against a plodder like McPhilbin, someone like Matty Askin is going to batter him. He has a British title. Might this be a good time to leave the scene, as a winner?
Obviously if he carries on that is up to him. He isn't the only fragile fighter on the scene. Middleweight Martin Concepcion has spent the last seven years getting knocked out every time he steps up in class and you see no campaign for him to give up. I would just like to to have good memories of Enzo and my gut instinct says this isn't going to end well.
Lets us move on to Shane McPhilbin. Shane's 'Rocky' story has garnered a lot of public support. He should still be British champion. He was robbed by incompetence.
I will say something now that will risk a bit of a backlash. I have no personal sympathy for the man himself.
All we have ever heard since he won that title is how much he likes to drink. His ridiculous benders. Just before the fight he was talking about how he had missed out on Paddy's day and would be making up for it big time afterwards. Even straight after the fight, when he had been told about the incident at the start he seemed nonplussed, said it was great to fight Enzo and proceeded to tell us about his next twelve day bender. Maybe if he spent less time drinking and more time training he would have been able to finish the job instead of looking like he had run fifteen marathons after just three rounds?
Boxing is full of people who plod the circuit hoping for that one day they can win a big title. 99% have their dreams dashed like waves against the rocks. When Max Maxwell was stopped early  against Tom Doran last year he went into the changing rooms and cried. There was no talk of benders, this was his chance and, in his opinion he had been shafted. McPhilbin gets a chance most will never see and treats it as a joke. It was an awful spectacle.
Enzo has given us many great nights and he doesn't deserve to go out losing to someone like McPhilbin.
If Enzo continues, a rematch should happen, just because it is fair. But I will be supporting Enzo. The man lives and breathes the sport. It is always a man like him who should succeed.
Not a man who plays at it.
Saturday night saw Gary Buckland retain his British super-featherweight title against Middlesbrough stylist Paul Truscott with a comprehensive points victory. Buckland looked impressive and won a lot easier than I thought he would. On the flip-side I never realised how dead at the weight 'Trussy' was.
Watching the fight got me thinking of a possible future match-up. Chris Goodwin v Paul Truscott anybody? Goodwin's reputation is at an all time high after his razor thin loss to Carl Johanneson. Truscott may well be looking for a move up to lightweight and he is a former Commonwealth champion. We could do the fight in Chester and the Boro lot would travel to see their man. It couldn't fail to be a great fight
It need not be next up for either, there is time. But sometimes a fight just makes sense, and I think this one does.
Highlight of this weekends action for me is Brian Rose v Max Maxwell for the British light-middleweight crown. It is Brian Rose's first defence of the title he won when he completely out-boxed Prince Arron last time out.  He defends against a man in Maxwell who knocked him out cold last time they met (in 2010). Granted ,Rose was coming off his near-tragic victory over Jason Rushton ( Rushton suffered career ending brain injuries during their meeting in October 2009) but there must be mental scars for Rose when he thinks of Maxwell. The question is, will this affect him on fight night?
For Maxwell, this is his one and only chance of getting that major title he so craves. He has been on the wrong end of a number of dodgy stoppages and questionable decisions. This is the chance he never thought he would get. It is here now and he will definitely try and grab it with both hands.
Rose has definitely improved since the last time they fought and is definitely in a better place mentally. If you stand off Brian like Arron he will pick you apart. But Max won't be doing that and in doing so will make the fight competitive.
I will have to pick Rose on points, I think he is a class act. But don't write off the upset. Maxwell is going to war. I can't wait.
So that is all for this week. I hope you all keep well. Here's hoping you have a better week at work than timekeeper Martin Fallon.