Boxing Clever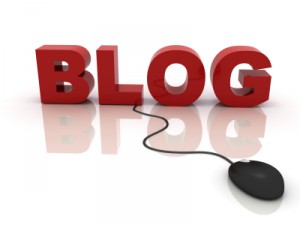 Is there anyone in boxing with as much desire to fight the best as Carl Froch?
Let's take a look at his last six fights. Jean Pascal, Jermain Taylor, Andre Dirrell, Mikkel Kessler, Arthur Abraham, Glen Johnson and Andre Ward. All seven names are, or at the time were the elite of the super-middleweight division.
Carl, as we know reached the final of the Super Six tournament, losing to American golden boy Andre Ward at the final hurdle. Considering the names he had beaten, or at least outlasted in the two and a half year tournament, this was a considerable achievement. He proved himself a fighting man, somebody a nation could get behind.
After such a gruelling schedule, many would have anticipated Carl would take an easier fight this time round. A simple homecoming in front of his loyal Nottingham fans.
Not for the 'Cobra'. On May 26th he will take on Canadian based Romanian Lucien Bute at the Nottingham Arena.
Bute, for many, is the best fighter in the whole division. A murderous puncher with decent skills, he has been regarded as a future major star. Having not fought in the Super-Six, he may not have the resume of some of the fighters Carl has already fought, but he is approaching his peak and will be more than confident of announcing himself as a world star come fight night. This is confirmed by his willingness to travel.
I'm not going to start previewing the fight, we will save that for another day. But this is what we want see if the sport is to survive, the best fighting the best.
Men like Carl Froch are keeping the sport alive. I grew up in the era where Joe Calzaghe was fighting no marks and guys who were past it. Yes, he fought a few names at the end, but the bulk of his career will go down as a wasted opportunity. Thanks to the likes of Joe, many fans ended up turning to UFC and other such organisations. Compare that to what Carl is doing. Froch is giving the fans what they want. Fighting the best guys AT THEIR PEAK. And for that he will always have a special place in the fans hearts.
The WBO refused to sanction Nathan Cleverley's light-heavyweight title defence against Robin Krasniqi this week. Apparently they had allowed Clev to swerve his mandatory challenger Dimitry Sukhotsky so he could face the appalling Tommy Karpency. This attempt to avoid the Russian once again has rightfully been blocked.
I feel that Cleverley has the makings of a really good fighter. But for me, he has been given a world title far too early. In my opinion, Mr Warren has realised this and is trying to get him a few easy fights so he can develop further. The WBO aren't playing ball and Nathan will have to face his mandated challenger.
It's always a problem when you rush your fighter, we will see if Mr Warren lives to regret it.
Onto last weekends action. As predicted on these very pages Kell Brook took Matthew Hatton to school, dominating him over twelve rounds.
We learned nothing new from the fight. Kell was fast and had good punch variety. Matthew Hatton was tough but limited. It was only ever going to end one way and that is what transpired.
If we are going to see how good Brook is, we will need to see him against a Berto, Ortiz or Jones. Those are fights that really get the pulse racing and they can't be too far away.
Rather disappointingly, it is reported that Brook winked at the Hatton family towards the end of the fight. Considering that Brook was in total command, and the build up had been noted for it's cordiality, the gesture seemed as pathetic as it was unnecessary. This wasn't Cotto-Margarito or Fernando Vargas v Raul Marquez. In doing this Brook just came across as obnoxious and this could well affect his drive to be become a national star. As a country we like tongue in cheek cockiness, we don't like smugness.
On the other side of the Atlantic Matthew Macklin put in a fantastic performance against Sergio Martinez before being stopped on his stool at the end of the eleventh.
Far from the gun-slinger who went in against Felix Sturm last year, this Macklin used educated pressure and was winning the fight going into the ninth. Sadly, he slowed down and Martinez was able to tee of with his vicious array of shots.
I am now pretty convinced that Macklin will win a world title at some point. I am also convinced that Martinez will lose soon enough. In his last two fights he has been very inactive in the first half of the fight, relying on a late surge to stop his tired opponent.
Soon enough a good fighter won't tire enough for him and he will be out-pointed. Martin Murray anybody?
On Friday we see Gavin Rees defend his European lightweight championship against France's Anthony Mezaache. Rees will have to travel to the land of frogs legs for this one but I see only one winner. Despite once beating Jon Thaxton, Mezaache looks past his best and will be widely outpointed by the marauding Rees
On Saturday night Gary Buckland defends his newly won British super-featherweight title against Sunderland stylist Paul Truscott. This looks an intriguing clash of styles, and I for one think Truscott could do very well here.
It doesn't feel like 2008 when Truscott was a  Commonwealth champion. Since then he has been stopped twice by John Simpson but he remains a real threat. His skill set is barely matched on the domestic circuit. Sadly he lacks a bit of power and this could be the difference.
I think Buckland will win by about three or four rounds, but don't be surprised to see the fight level after eight rounds, with Gary pulling away down the stretch.
That is all for this week folks, So until next week, keep boxing clever.
Happy viewing!